Edge Protection or Scaffolding
Our in house team use a combination of Intaks Edge Protection System and conventional tube and clip scaffold to provide safe access for your roofing project.
By having our in house team erect your roof edge protection means no delays waiting for outside contractors, saving you money in the process.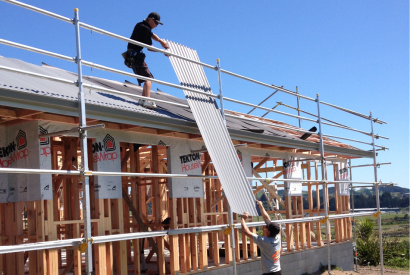 Trust Barrier to keep your roof weatherproof and looking good.
Accurate pricing is assured with a realistic assessment of what is involved in your project.  
A quality control process is put in place and at each stage of the project, you are kept informed of progress.
Our team are trained professionals and have years of experience in providing solutions for your roofing
Purpose-built equipment is used in the maintenance or re-roofing of your home or building.
Only high-quality roofing products backed by warranties are used on your roof.
Barrier Roofing is a member of The Roofing Association of New Zealand.
All our projects adhere to the very latest health and safety regulations.
All debris is removed from your site at the completion of each stage.
Fill out the form below now for a quote